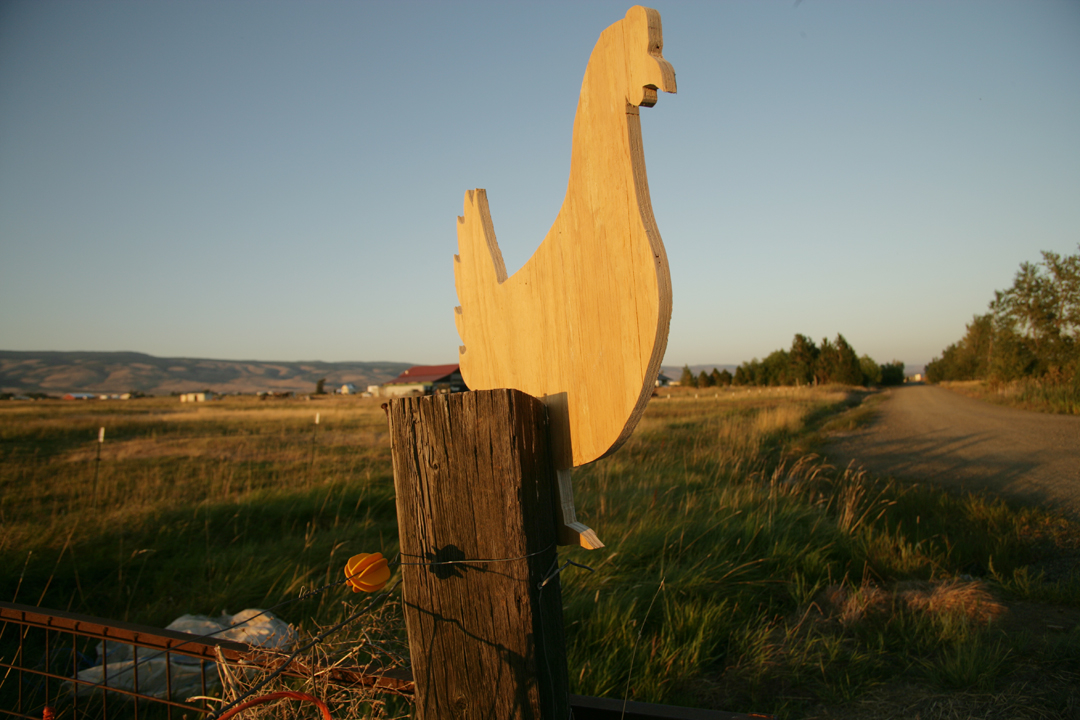 ( Photo by Mike Hipple)
After months of packing, getting settled into our new home and starting a dozen farming projects all at once we were excited to take a break and throw a farm bbq and camp out.  It was partly a birthday celebration for our son Harlow and his buddie Cam whose birthdays are a day apart , a 4oth birthday celebration for Farmer Matt, and a way to share all or our hard work with friends. A farmwarming. There was a maze cut into our cover crop of wild oats and alfalfa for the kids to run around in, lawn mower rides, water fun to keep everyone cool,  and of course lots of delicious food brought by our friends and grass-fed beef hamburgers from Heirloom Cattle Company. It was a happy accident that we planned the party on the same night of the Perseid meteor showers.  So the evening was spent sitting around a beautiful fire pit our neighbor Cletus made watching shooting stars while the wee ones slept in their tents.
(Photo by Mike Hipple)
(Photo by Mike Hipple)
(Photo by Mike Hipple)
(Photo by Mike Hipple)
Everyone enjoyed a huge breakfast spread the next morning while the kids played in the maze for the last time and then started to pack up and say their goodbyes.  The family and I spent the rest of the day catching up on sleep and giddy at how much fun we all had and how well our first big event on the farm went. Less than 24 hours later a dark column of smoke appeared across the valley in Cle Elum.  For a moment we were just in awe of its beauty and how fast it was taking over the sky.  The colors were constantly changing and it covered the sun in a way that made it look so small with barely any power to illuminate the sky anymore.  The smoke moved quickly and soon we saw flames on the horizon near the wind farms on Hwy 97.  It was time to start planning but for what we weren't sure. The areas that were being evacuated were so far away from us and the fire still looked far away. Eventually we did evacuate when the smoke got too thick.  We packed some travel bags, boxes of family photographs, and anything we couldn't live without and left for a hotel in town. It was our dog Lulu's first night sleeping indoors and she seemed upset about being away from her sheep.  Matthew and I spent the night listening to the scanners hoping the fire would not spread to our road.
Early the next morning Matt went to see if they would let him back on the farm so he could check on the animals and feed them. It feels weird to say we were lucky, the word doesn't feel quite strong enough, but after listening to other peoples homes being consumed by the fire all night its the first word that came to mind when we found out all of our animals were alive, the house, and even the pastures were untouched by the fire.  All around the valley in almost every direction there are houses and pastures that were devastated by the fire. No homes on our small stretch of road had any damage and most of the fires that were in our area are now contained or at least smoldering. The fire is still a powerful force in the Cle Elum and Liberty areas and they have fire fighters from all over the state working around the clock to put it out.
A couple of days after the fire started there was another large flare up in the Cle Elum area and more evacuations.
During this whole ordeal we had neighbors checking in on us offering help and advice, the boys new preschool teacher came down our road with her horse trailer looking for us to see if we needed help loading the sheep, and even one of the local land management authorities who we have been working with called to see if we needed any assistance. So in addition to feeling incredibly lucky, blessed, fortunate, or whatever combination of those words could possibly come close to describing how it feels to not have lost everything, we also have a new sense of community. Our friends in Seattle didn't forget about us either, we had dozens of phone calls and messages offering help, moral support, and also help in finding some of the best online resources for the progress of the fire. So we would like to give a huge THANK YOU to everyone that helped out in all different ways, near and far.