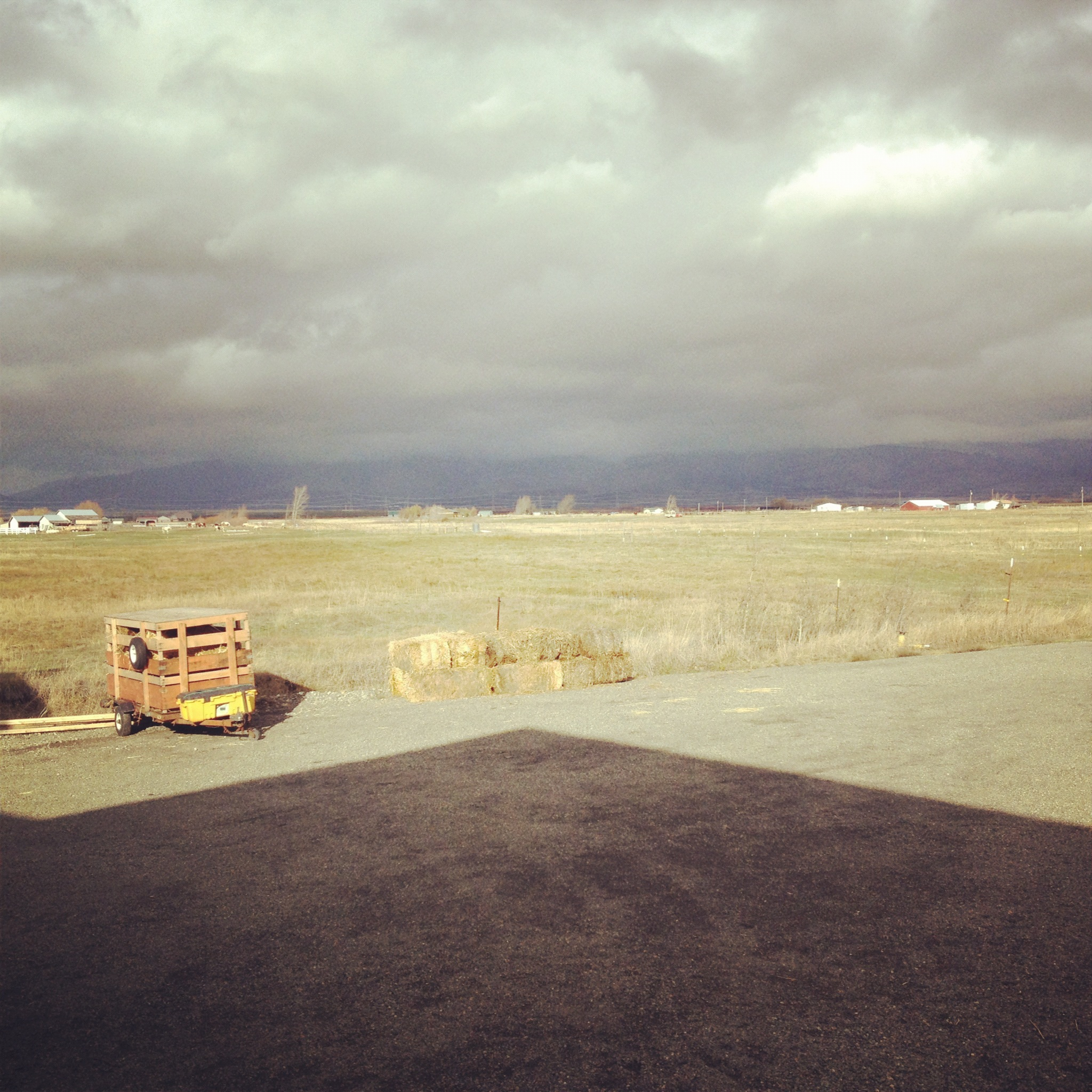 To begin to list the things that we are thankful for this year feels like a daunting task. There is an equally long list of challenges we faced but we wouldn't be facing them if we weren't given this extraordinary opportunity to pursue the dream of starting a farm. Every moment on the farm is full: full of chores to do, food to cook and share, animals to feed and care for, conversations about growth and discovery, and last but not least full of three little boys and all the joy and challenges they bring to their family.
We are so thankful for the three healthy boys that fill our days with their creative energy, love for one another, humor, and for now seem to love the farm as much as we do. Well, the newest one hasn't had much of an opinion yet but he also doesn't seem to protest much either.
We are thankful for all the rain and snow we are now experiencing after one of the driest summers on record. Thankful that we can look up at Table Mountain and see it covered in snow instead of smoke and fire. Thankful that the surrounding hills that were turned completely black after the Taylor Bridge fire are now mostly covered with lush green grass. Thankful for all the lessons learned even the ones that were gut wrenching. I'm personally thankful for a quiet day to cook with my favorite farmer and sit down and share all of our favorite dishes with the wee ones and their grandmother. I am also thankful to be able to share our experiences with all of you and hope you and your family are enjoying the holiday.