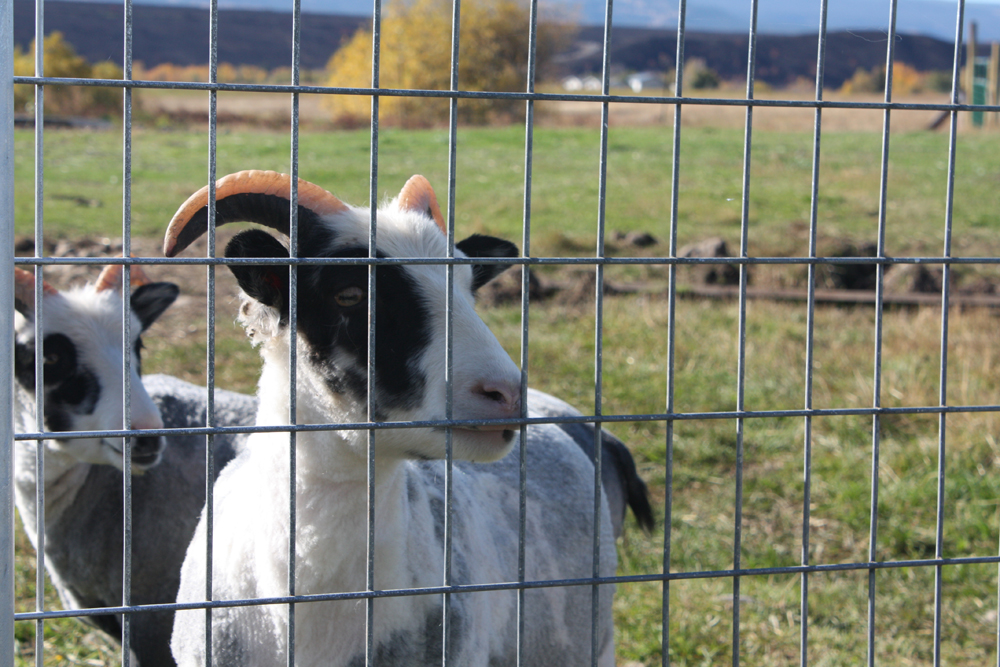 Yesterday was shearing day on the farm. It may seem unusual to be shearing so late in the year but Icelandic sheep have an inner and outer layer of wool and are traditionally sheared twice a year, once in the spring and then again in the fall. In addition to the unusual type of wool they have there is also a huge variety in its color. We want to try shearing ourselves someday but thought it would be better to see some professionals do it first. The Nettleton Shearers were great, full of tips and they told us about shearing classes we can take in the spring. Here are some Before and After shots of our lovely ladies.
We kept them in their shelter in the morning instead of letting them out like we normally do and waited for the shearers to arrive. We took them out one by one and brought them into one of the new shelters we just built and put some cattle panel around it just in case they tried to get away while getting shorn. After each one was done they were treated with some hay that they have been trying to sneak from the hay shelter for the last month and greeted by Lulu who was quietly waiting for their arrival.
They didn't seemed to be bothered by their new found nakedness and the breeders we got them from said they will quickly grow back a nice thick layer before winter comes. So we now have 13 bags of wool and only one knitter in the family. Matt took up knitting last winter and hopes to do some more this winter but he has never spun wool before. He contacted some people at the Kittitas Valley Knitting Guild and found someone to trade wool to for some lessons in spinning. As luck would have it the Guild is also having a Spin In this weekend and they kindly offered to take a couple bags of our wool and try to sell it at the event. The colors are really amazing so I hope we find some good homes for it all.